Contact Us
If you would like to inquire about membership in the North Carolina Society Colonial Dames XVII Century, please fill out the information below.
Tell us your address so we know what North Carolina city you live in. Also tell us if you have identified your colonial ancestor. Let us know if there is a certain chapter you would like to contact, or if you would like us to suggest a chapter near you.
Thank you for your interest in the North Carolina Society CDXVIIC. We look forward to contacting you and will respond as soon as we can.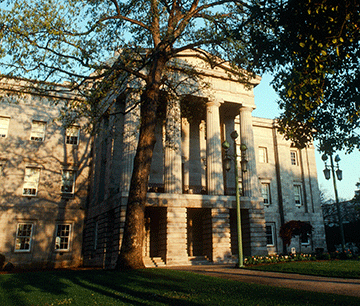 North Carolina Capitol Building in Raleigh. (Photo from Wikimedia Commons)