The headquarters of the National Society Colonial Dames XVII Century embodies the elegance of upper northwest Washington, DC, at the turn of the twentieth century and is a significant contributor to the Dupont Circle Historic District.
The building is a lovely brick home built in 1884 by owner-architect-builder George B. Whiting. The Society purchased the property on May 15, 1957 from the Veterans of Foreign Wars, Post #427. The building currently serves as the Society's house museum.
On August 27, 2013, the home of Colonial Dames XVII Century was granted a listing on the National Register of Historic Places for its historical significance as the Brig. Gen. George P. Scriven House. Brig. Gen. Scriven, who lived at 1300 New Hampshire Avenue from 1893 to 1918 pioneered the development of military aviation during the years 1913-1917.  This period marked his influential years as Chief Signal Officer of the U.S. Army Signal Corps and as the first Chairman of the National Advisory Committee of Aeronautics (NACA), the direct predecessor to the National Aeronautics and Space Administration (NASA).
Learn more about our society by going to: www.colonialdames17c.org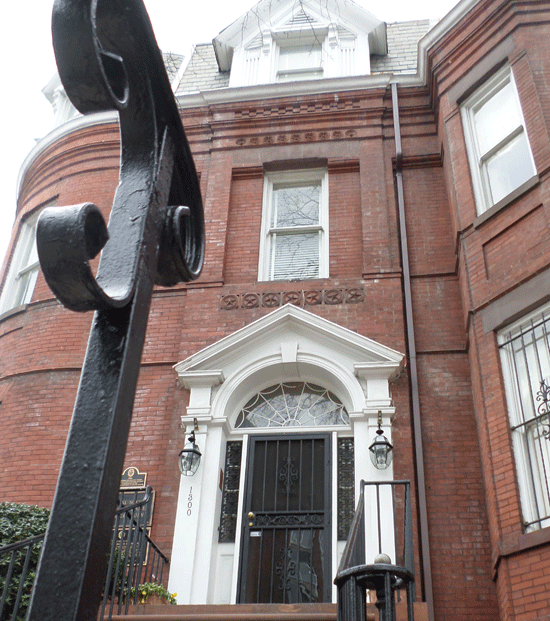 Photos from National Society CDXVIIC.