Eleanor White Dare Chapter
Rocky Mount, North Carolina
Our chapter was named for Eleanor White Dare who was a member of the Roanoke Colony and the daughter of John White, the colony's governor. She was born c.1568 and married to Ananias Dare, a London bricklayer and tiler. She is the mother of Virginia Dare, born on August 18, 1587. The family disappeared with the others of the "Lost Colony".
Our chapter was charted April 15, 1961 with Katherine Burnette Toler serving as the Organizing President and 21 members. We currently meet four times a year at a variety of locations.
Chapter members support the Veterans Hospital in Durham with gifts at Christmas. We honor our members who were in the military.
We have placed markers at Stonewall Manor in Rocky Mount, NC; Whitaker's Chapel in Enfield, NC; and the May Museum and Park in Farmville, NC.
We annually give the Laura Elizabeth Boice History Scholarship at NC Wesleyan College and the Pocahontas Memorial Scholarship; donate books to the National Society library; maintain genealogical records; promote Heraldry and Coats of Arms; and maintain a scrapbook of all activities.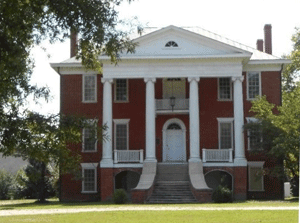 Stonewall Manor, Rocky Mount, North Carolina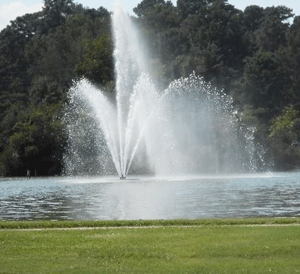 City Lake fountain, Rocky Mount, North Carolina