Sir Walter Raleigh Chapter
Raleigh, North Carolina
Our chapter honors our Colonial Ancestors that were here in America before 1701. Our members are descended from the most extraordinary people and adventurers that ever lived. Through research and documentation, our members prove the direct lineage from their colonial family members.
The Sir Walter Raleigh Chapter was organized in 1951 and is the oldest chapter in the state. Our members work on research for their ancestral lineage and heraldry. In 2015 our chapter produced a printed pamphlet with Coat of Arms and heraldry for many of the lineages. We support veterans and conducted a "Santa Stocking Drive" with items going to homeless veterans through a program with the Durham VA Hospital. We set up historical displays at Raleigh libraries to promote education about Colonial America.
Our projects and programs focus on the preservation of historic sites and records, promotion of heraldry and coats of arms, and support of charitable projects and education.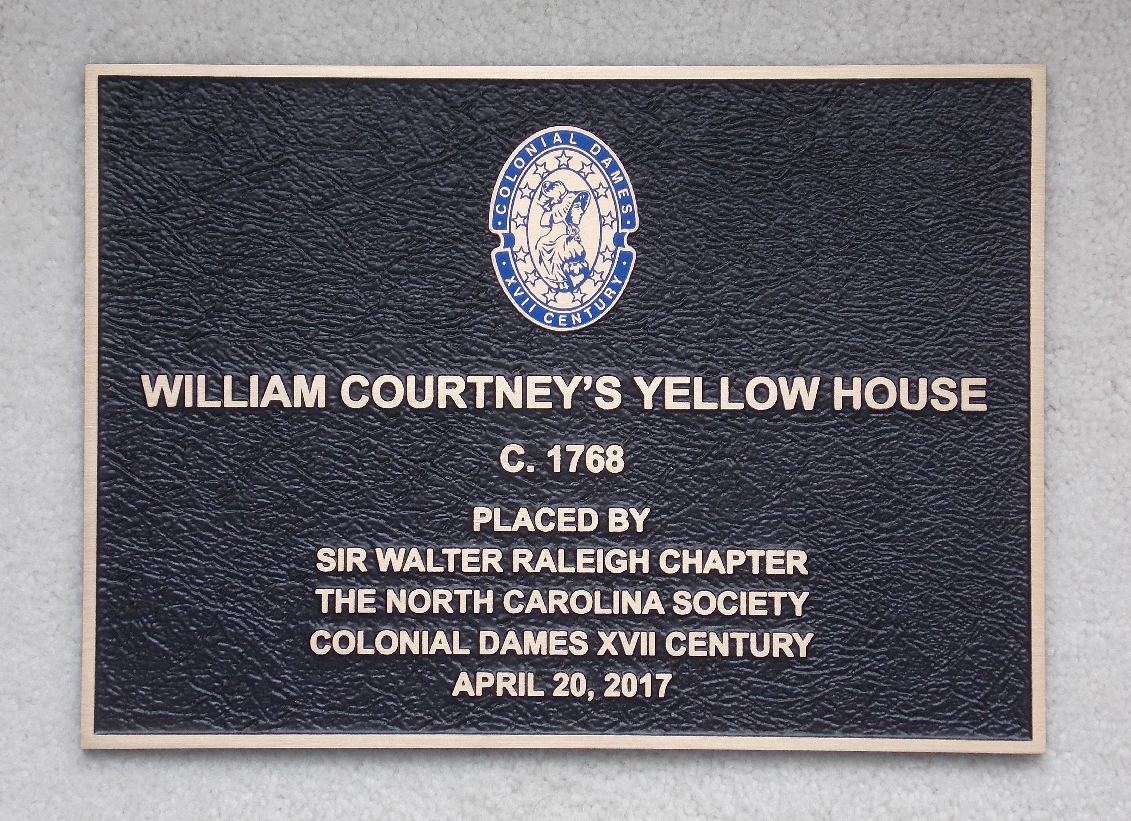 Historic marker placed on William Courtney's Yellow House in Hillsborough, North Carolina. (Photo from NC Society archives)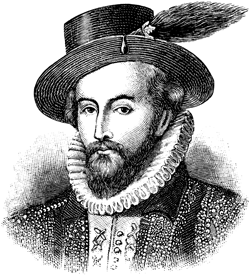 Sir Walter Raleigh (1554-1618)
(Image from Wikimedia Commons)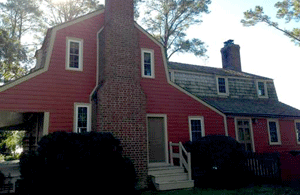 Thomas Norcom House in Chowan County, North Carolina.
(Photo from NC Society archives)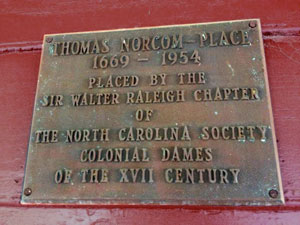 Historic marker placed on the Thomas Norcom House in
Chowan County, North Carolina. 
(Photo from NC Society archives)